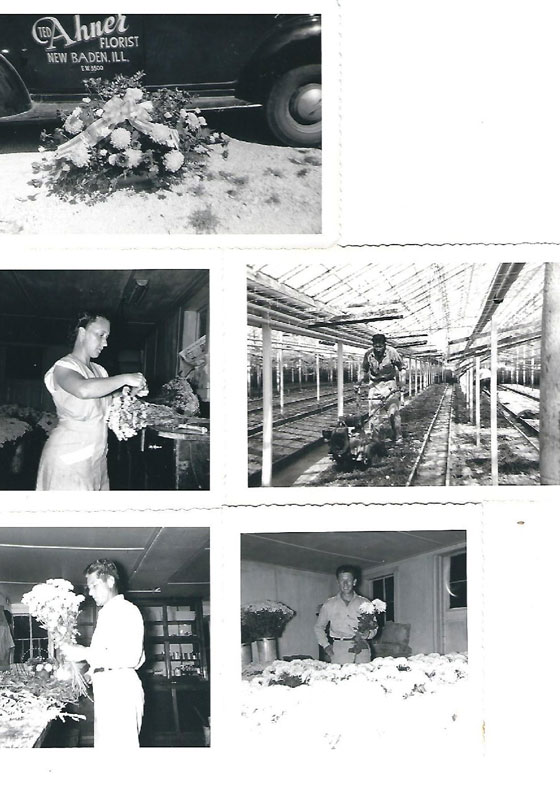 Growing for Five Generations...
That tells the whole story. The Ahner name has been connected to growing for quite a while. Gottlob Ahner was a Lutheran pastor that started growing plants to supplement his pastoral income way back in the late 1800s. Along with his son Paul Ahner, they built their first greenhouse in the city of Kirkwood, MO around the turn of the century. Paul and his wife Louise had five boys that were all involved in horticulture, and in 1940 their oldest son Ted and his wife Eleanor bought a greenhouse range in New Baden, IL. Everyone wondered why they would move from the city to a small rural town in Illinois, but they saw opportunity. Their son Eldon Ahner continued the business with his wife Elvira (Pinky) until their son, Ted, took over the business in 1998 with his wife, Dawn. Today, Ted and Dawn Ahner are continuing the tradition of the Ahners, a name that is synonymous with growing.
The Ahner Greenhouse Team takes pride in the work we do. We also think our customers deserve to see who puts in the hard work to give you the best possible product.